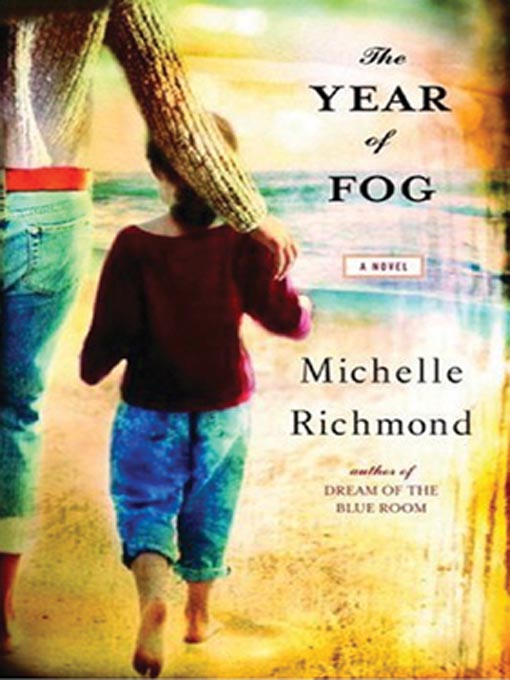 Michelle Richmond's marvelous Year of Fog is #19 on the New York Times paperback list this week! It hit the San Francisco Chronicle list in hardback when it came out a year ago, and now appears to be becoming a book club favorite. I wrote a review of Year of Fog for a website called Culture Vulture, a one-stop place to find out the latest on books, movies, television shows, dance performances, plays, video games and more. It's run by Michael Wade Simpson, a writer and former dancer.
Read Michelle's reaction when she heard the news about the New York Times bestseller list. This is from her blog Sans Serif. (Although she has another blog just for her book, as well.)
"I just received the prettiest bouquet of roses from my publisher, with a note that said, "Dear Michelle, Congratulations on your very first New York Times bestseller." Well, I would like to be very dignified and nonchalant about this, but I just about peed in my pants, as we say down in Alabama. Granted, they told me about it yesterday–a phone call from Nita Taublib and my editor, Caitlin Alexander, which began with the question, "Michelle, are you sitting down?", and which resulted in my hurling a joyful expletive at Caitlin, as in, "Are you f-ing kidding me?"–but by this morning I'd kind of convinced myself I was dreaming, so when the flowers arrived it was like, oh, that really did happen, I wasn't making it up."
Congrats, Michelle.
Michelle writes about a missing child and the love her would-be-stepmother feels for her. Well, San Francisco Chronicle columnist Leah Garchik writes about a different kind of love in her new book, Real Life Romance: Everyday Wisdom on Love, Sex, and Relationships. Leah will be appearing at Berkeley Repertory Theater Monday March 24th in conversation with her fellow Chronicle columnist Jon Carroll. The two will sort of interview one another. This is a benefit for my daughter's school, Park Day, a wonderful progressive elementary school in Oakland. Ticket information is here.
I want to highlight another benefit, this one for PACT, an adoption alliance. Susan Ito, blogger extraordinaire, is bringing writer and performance artist Alison Larkin to Oakland on Easter Sunday. Larkin wrote the book The English American, and it is getting great buzz. This benefit will be at 4 pm on Sunday.

The Lit-Blog Coop is disbanding. This was the effort of a small group of litbloggers (not me) to highlight books they thought were overlooked or underappreciated. They nominated a pick every quarter and had on-line conversations about the book and author. I did end up reading Kate Atkinson's Case Histories as a result of their recommendation so I imagine others were influenced by their selections as well. But most of the bloggers have gone on to other endeavors and I guess they just ran out of steam.